Home

Related Products

Temperature Controller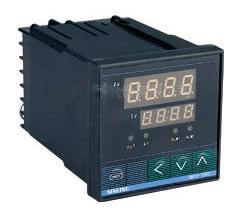 Intelligent Temperature Controller XMTD-7000
Description of Intelligent Temperature Controller XMTD-7000:
The time controller can measure and control single-channel or double-channel temperature and humidity signals; and the datas are displayed in figures. It can communicate with and then transfer the datas to the host computer. All fixed value can be modified through host computer and achieve the goal of remote monitoring.
Parameters of Intelligent Temperature Controller XMTD-7000:
Input sensors
K, E, Pt100, Cu50 etc.
Control mode
Two-position mode; Intermittent PID;
with upper and lower limit alarming relay
Control output
Relay contact; trigger voltage of SSR
Dimensions
72×72×100mm
Opening size
67×67mm
Installation
Panel
Besides time controller, Clion, as a leading relay manufacturer, can also supply some other widely used electrical components like Power Relay,PCB Relay,Time Relay, Solid State Relay (SSR) and Surge Protector etc.

Related products

Time Relay

Counter

Lightning-proof Surge Protector

Circuit Breaker

Solid Voltage Regulator