Home

Relay

Solid State Relay (SSR)

Solid State Relay (SSR) HHG1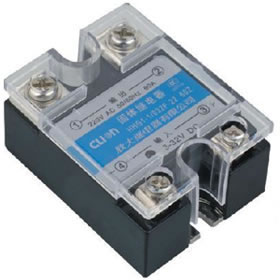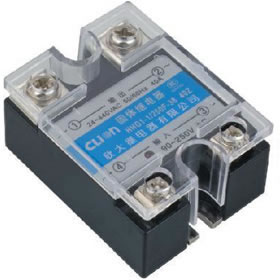 Solid State Relay HHG1
Parameters of Solid State Relay HHG1
Types
HHG1-1/032F-22,38 10-80A(SSR-DA)
HHG1-1/250F-22,38 10-80A(SSR-AA)
Name
Single-phase SSR
Single-phase SSR
Control Voltage
014:3-14VDC,032:3-32VDC
250:90-250VAC
Control Current
6-35mA
5-30mA
Turn-on Voltage
3VDC
90VAC
Turn-off Voltage
1VDC
10VAC
Reverse Voltage
32VDC
/
Load Voltage
22:30-240VAC 38:40-440VAC
22:30-240VAC 38:40-440VAC
Load Current
10A,15A,20A,25A,30A,40A,60A, 80A
10A,15A,20A,25A,30A,40A,60A, 80A
Transient Voltage
22:600VAC 38:900VAC
22:600VAC 38:900VAC
On-state Voltage Drop
<1.6VAC
<1.6VAC
On-off Time
≤10ms
≤10ms
Off-state Leakage Current
≤10mA
≤10mA
Dielectrics Voltage-resistance
≥2500VAC
≥2500VAC
Insulation Resistance
500mΩ 500VDC testing
500mΩ 500VDC testing
Ambient temperature
-30~80℃
-30~80℃
Dimensions
57.2L×43.5W×29H
57.2L×43.5W×29H
Work Pointer
LED
LED
Installation
Fixed by screw
Fixed by screw
Packing
Quantity
100
Dimensions of outer case
380×215×175mm
Weight (each relay)
Approx. 110g, 145g, 150g,
Note:
1.When load currency is above 10A, a radiator is necessary; when above 80A, a fan is necessary.
2. When controlling inductive load, a varistor is necessary and its voltage could be 1.6-1.9 times of load voltage.
Outline drawing and Installation dimension (mm)

Related products

HHC68A(JQX-13F)

Industrial Solid State Relay HHG1

2A Double-parallel PCB Solid State Relay HHG1

4A Double-parallel PCB Solid State Relay HHG1

5A Double-parallel PCB Solid State Relay HHG1

Single- parallel PCB Solid State Relay HHG1

Double-parallel PCB Solid State Relay HHG1

Three-phase Reversible Solid State Relay HHG1

DC Solid State Relay HHG1

Integrated Solid State Relay (SSR) HHG1

Solid State Relay HHG2

Single-phase Thyristor Antiparallel Solid State Relay