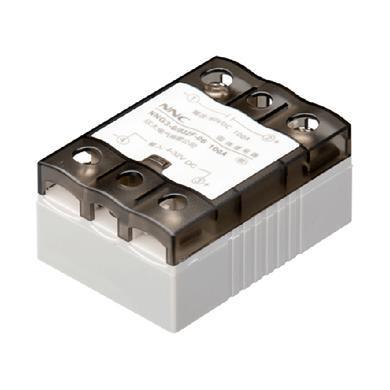 The DC-DC 100A single phase solid state relay is used in the automatic control filed like signal light, scintillator, stage lighting control system, instrument and apparatus, medical equipment, copier, automatic washing machine, automatic fire equipment and security system, and it also can be used as the selector switch of the power capacitor which be compensated by the network power factor. In addition, the DC-DC 100A single phase solid state relay is widely used in the bad environment and frequent switching occasions like the chemical industry and coal industry which need prevent from explosion, damp, dust and erosion.
Model explanation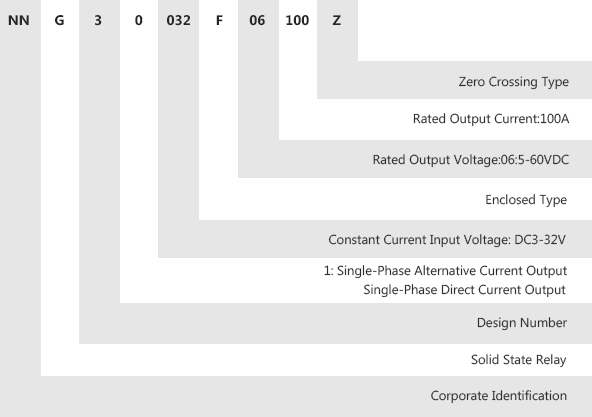 Specification of DC-DC 100A single phase solid state relay
Control voltage
032:4-32VDC
Control current
6-25mA
Connected voltage
4VDC
Turn off voltage
2VDC
Reverse voltage
32VDC
Load voltage
5-60VDC
Load current
100A
Transient voltage
06:11VDC
On-state voltage drop
AC:≤1.6VAC
On-off time
AC:≤10mS
Off-state leakage current
AC:≤10mA
Dielectric withstand voltage
≥2500VAC
Insulation resistance
Testing in 500MΩ,500VDC
Environmental temperature
-30℃~80℃
Installation style
Screw installation
Relay weight
≈30g
Dimension
67mm×48mm×32mm
Notice
1. Load current>10A ,a radiator is necessary, Load current>80A, fan is necessary.
2. When controlling inductive load, a varistor is necessary and its voltage could be 1.6-1.9 times of load voltage.
Dimension and installation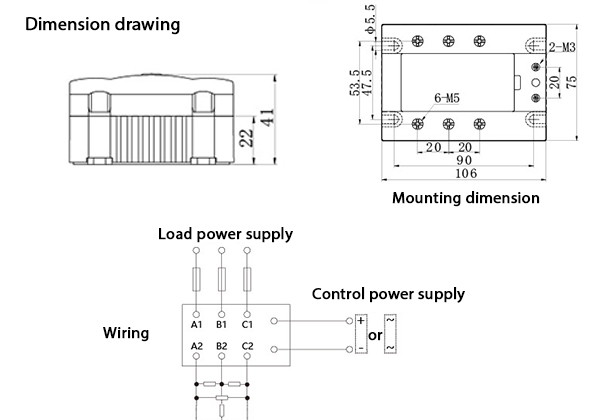 Index
relay switch, electric switch, electrical device